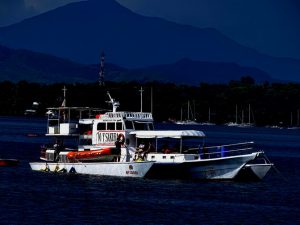 This is what some guests have referred to Sakura as.
As she is a trimaran, she rocks and rolls less in the swells and waves than mono-hulled vessels.
This allows our guests who don't have the best "sea legs" to not be prone to motion sickness/sea sickness as much as on other boats.
For those who still get wheezy, don't worry, there is lots of medication on board.